New Electric Volvo EX30 Coming Soon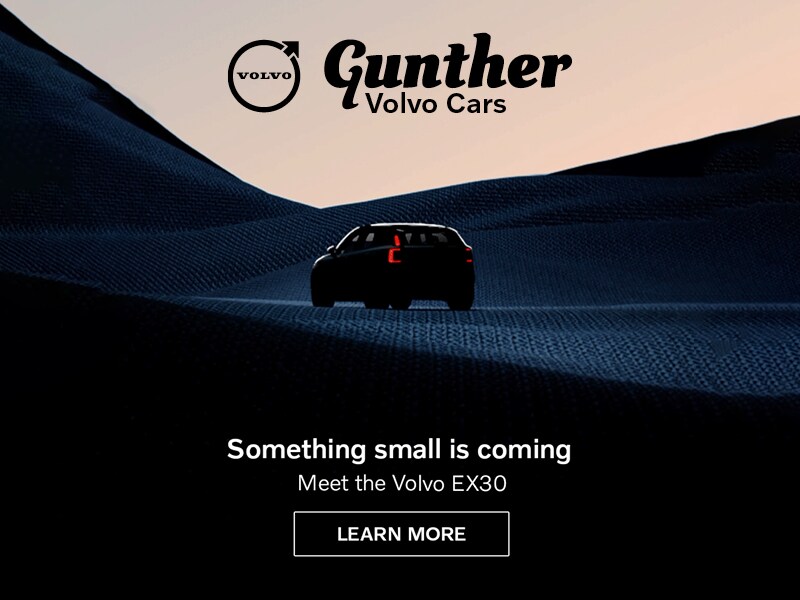 The 2024 Volvo EX30 promises to be a bold new entry into the compelling lineup of all-electric vehicles from Volvo Cars. EVs boast several advantages over traditional gasoline-powered vehicles. First of all, they don't use gasoline, so you'll save a bundle at the pump every month. Since electric vehicles use relatively simple battery-and-motor systems, they can apply almost all their torque instantly, allowing them to accelerate incredibly quickly with extra power. Read on to learn everything our team here at Gunther Volvo Cars of Coconut Creek knows about the new Volvo EX30.
Meet the Volvo EX30 Electric Vehicle
We know that the 2024 Volvo EX30 is going to be a subcompact luxury SUV, meaning it will be a size class smaller than the currently available Volvo XC40 Recharge. The Volvo XC40 Recharge offers 402 horsepower, a spacious cabin, and cutting-edge technology, so we expect roughly the same of the new Volvo EX30. Though Volvo Cars has not yet revealed the Volvo EX30 dimensions, we do know that the car will seat up to five people.
If currently available electric vehicles from Volvo Cars are any indication, we can expect the Volvo EX30 interior to be roomy and well-appointed with luxury features. Standard heated front seats are a likely inclusion, and our team thinks that cruelty-free and stain-resistant upholstery will be standard. We will learn more details about this bold new vehicle on June 7th, when pre-orders become available.
Bold Volvo All-Electric Cars
The 2024 Volvo EX30 will not be the only new electric vehicle in the Volvo lineup in the near future. The three-row luxury Volvo EX90 is joining the company's lineup in early 2024. Once these two cars hit the market, Volvo Cars will have four luxury all-electric vehicles available to drivers. For those keeping count, the fourth is the dynamic and stylish Volvo C40 Recharge.
We are eagerly awaiting the June 7th release of more information about this vehicle so we can learn about the Volvo EX30 price, electric range, charging time, and more. We think the car will be offered in a trio of trim levels, like other current Volvo electric cars. The Core, Plus, and Ultimate models all offer great value to drivers on current electric cars, so we expect that trend to continue. As the team here at Gunther Volvo Cars of Coconut Creek learns about things like the Volvo EX30 range, we will keep you informed.