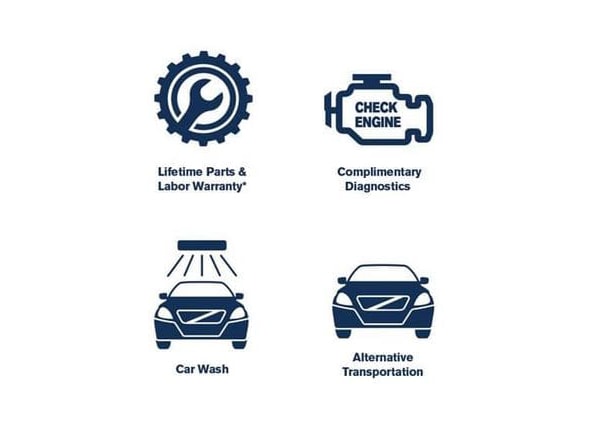 Service That's All About You
No other service team can preserve a purchase in the seamless way that Service by Volvo can. Each service experience is tailored to individual needs and budgets, ensuring that you always have access to quality repairs. Enhance the already powerful presence of your Volvo vehicle with the help of our brilliant technicians and genuine parts professionals. We use our expertise to make your life easier - it's what we do!
The Promise
Through our diagnostic services and routine maintenance requests, we keep your Volvo in the same pristine condition that you purchased it in.
Book an Appointment
We make it easy for you to book an appointment, access auto care, and enjoy the rest of your day without being stuck in a boring waiting room. Explore the many benefits of our service center in person now!
Buy Genuine Parts
Keep your Volvo vehicle performing like the champion that it is; use genuine parts and enhance the creative design of your Volvo vehicle.
Assurance Plans Available
Follow your own path with the protection of quality Assurance Plans leading the way.