Reserve And Pre-Order Your New 2022 Volvo Model

Why should you reserve your Volvo vehicle? The answer is simple: You'll be able to get your perfect Volvo vehicle in your perfect specification. All the color schemes, features, and trims on your wishlist are waiting. You can pre-order a vehicle from the factory or reserve an in-transit model from our comprehensive selection. Best of all, we can deliver your new car right to your home. Learn more about the process below.
How To Reserve Your Volvo Vehicle
To reserve your Volvo vehicle, the first step is to explore our new vehicle inventory for ideas; the second step is to get in touch.
Our sales team will discuss your perfect model, desired trim, favorite interior/exterior color, and any features you'd love to have on your new Volvo vehicle. Perforated nappa leather upholstery, massaging front seats, and a Bowers & Wilkins sound system are a few of our favorites.
We have many new Volvo vehicles on their way to our dealership, and when we find one that satisfies all your criteria, we'll be in touch. She'll be set aside for you when she arrives, and you can either drop by to pick her up or have her delivered right to your driveway.
Whether you choose a new Volvo XC40 or a new Volvo S60, reserving your Volvo vehicle lets you have first pick of your perfect model. You can visit our dealership or give us a call to start the process to reserve your Volvo vehicle.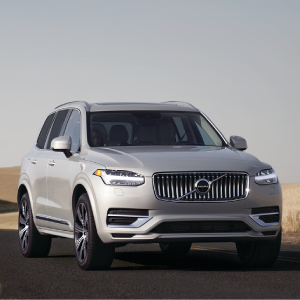 How To Pre-Order 2022 Volvo Models
While a reservation lets you have the first pick of incoming models that check the boxes on your wishlist, a pre-order goes even further; you'll be submitting a factory order for models like a new Volvo XC90 that meet your specific criteria.
The process is the same, and you can submit your Volvo pre-order by contacting us by phone, online, or at our dealership.
With a Volvo pre-order, though, it can get even better. Ask about the Volvo Overseas Delivery Program when you contact us with your pre-order.
This program starts the same way: We'll help you design the Volvo vehicle of your dreams, down to all the available decor and features. But, once the vehicle is built, you'll receive two round-trip tickets to Sweden to pick up your new Volvo XC60 (or another model) at the Volvo Cars Gothenburg factory.
It's a vacation that lets you experience your new Volvo vehicle on Swedish roads and explore the brand's home turf. From there, your new Volvo vehicle will be shipped to our dealership, and you can drive her home with priceless memories already logged.
So, get dreaming. Here are some desirable models to consider for your pre-order: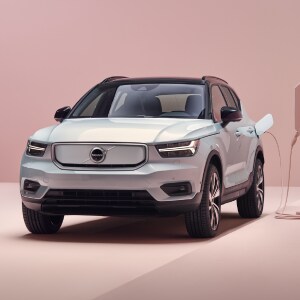 2022 Volvo XC40 Recharge Pre-Order
With a Volvo XC40 electric pre-order, zero-emission driving is more fun than ever. How much fun? Every driver has a different definition, but 402 horsepower and 0-60 mph in 4.7 seconds are specs seen on many sports cars. Choose features like a Harman Kardon sound system, a 360-degree camera system, eco-friendly recycled upholstery, and much more to make her your perfect electric SUV.
2022 Volvo XC60 Recharge Pre-Order
The midsize plug-in hybrid SUV you've dreamed about is here. Pre-order or reserve your Volvo XC60 Recharge, and you'll get up to 455 horsepower with the newly introduced extended-range powertrain; discovering all the intricate details is just as exciting. You can have it all, whether a fighter-jet-style head-up display or a handcrafted Swedish crystal gear shift knob is on your wishlist.
Reserve Your Volvo Model in Coconut Creek, FL, Today
While we offer a vast inventory of new Volvo vehicles, it's a great experience to pre-order or reserve your Volvo vehicle. If you don't need a car today, reserving a new Volvo vehicle that's on the way will let you step into your truly perfect ride. Get in touch or visit us today to get started, and enjoy in-home delivery that could take less than 60 days.
Make an Inquiry
* Indicates a required field
Hours
Monday

9:00 AM - 8:00 PM

Tuesday

9:00 AM - 8:00 PM

Wednesday

9:00 AM - 8:00 PM

Thursday

9:00 AM - 8:00 PM

Friday

9:00 AM - 8:00 PM

Saturday

10:00 AM - 7:00 PM

Sunday

12:00PM - 6:00PM