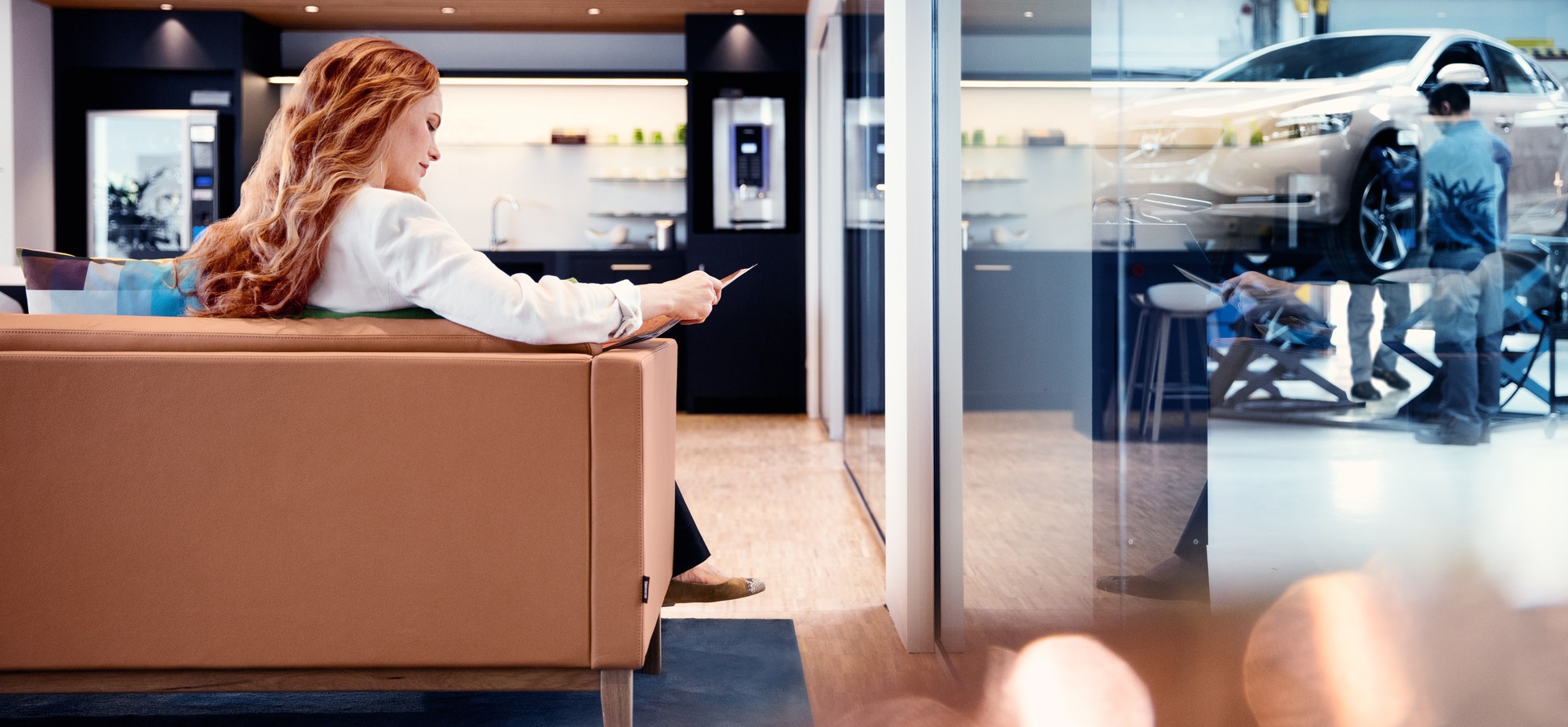 Our Volvo Car Service specialists are some of the loneliest people in Coconut Creek, FL. But it's not really their fault. Volvo cars just last a really long time. In fact, we hold the top spot in the Guinness Book of World Records for the highest mileage that was ever recorded in a vehicle. Fortunately, the key to any Volvo vehicle's longevity is regular service, and our factory-trained technicians are more than ready to see you when you get here! Scroll below to read about the many options that our Volvo Service Department has for you and your vehicle, including oil change service and more.
Our Precision Collision Center
If you've been in a fender bender, major collision, or have some lease return prep to take care of, our collision center is here to help. We'll inspect your vehicle and give you a genuine Volvo car repair estimate that will show you what your costs will be and how long the repair will take. We work with insurance companies, too. So trust us to handle all the details. Speaking of details, we also offer Volvo car detailing services to help keep your Volvo XC90 (and others) looking fantastic.
Volvo Car Repair and Maintenance Made Easy
Our Volvo service center is here to make life less complicated. Did you know that we offer a lifetime warranty on parts and labor for non-wearable services? All years, all models, all covered. Why would you go anywhere else? When serviced with genuine Volvo parts, your vehicle will go the distance. And if, for some reason, the issue returns, you'll have peace of mind knowing that we'll make sure the fault is resolved.
Additionally, we offer service contracts on many popular service items, so be sure to ask about those value-packed products. When it comes time to schedule service, try out Volvo Valet, a connected service that comes with all new Volvo vehicles. We'll come to you, drop off a loaner, and bring back your vehicle when service is complete. Other car repair shops won't do that. But we do. It's what makes our Volvo car service special.
Gunther Volvo Car Service
If you live near Fort Lauderdale, FL, take the trip in to see us. You'll be glad you did. Our Volvo car repair services are anything but ordinary. With our Certified by Volvo cars having $0 deductible repairs, and with other repairs being covered for life, you'll enjoy car service as it should be. Bring in your Volvo XC60 (or any model come to think of it) for routine maintenance, and help us on our quest to cure loneliness one happy Volvo Cars technician at a time.